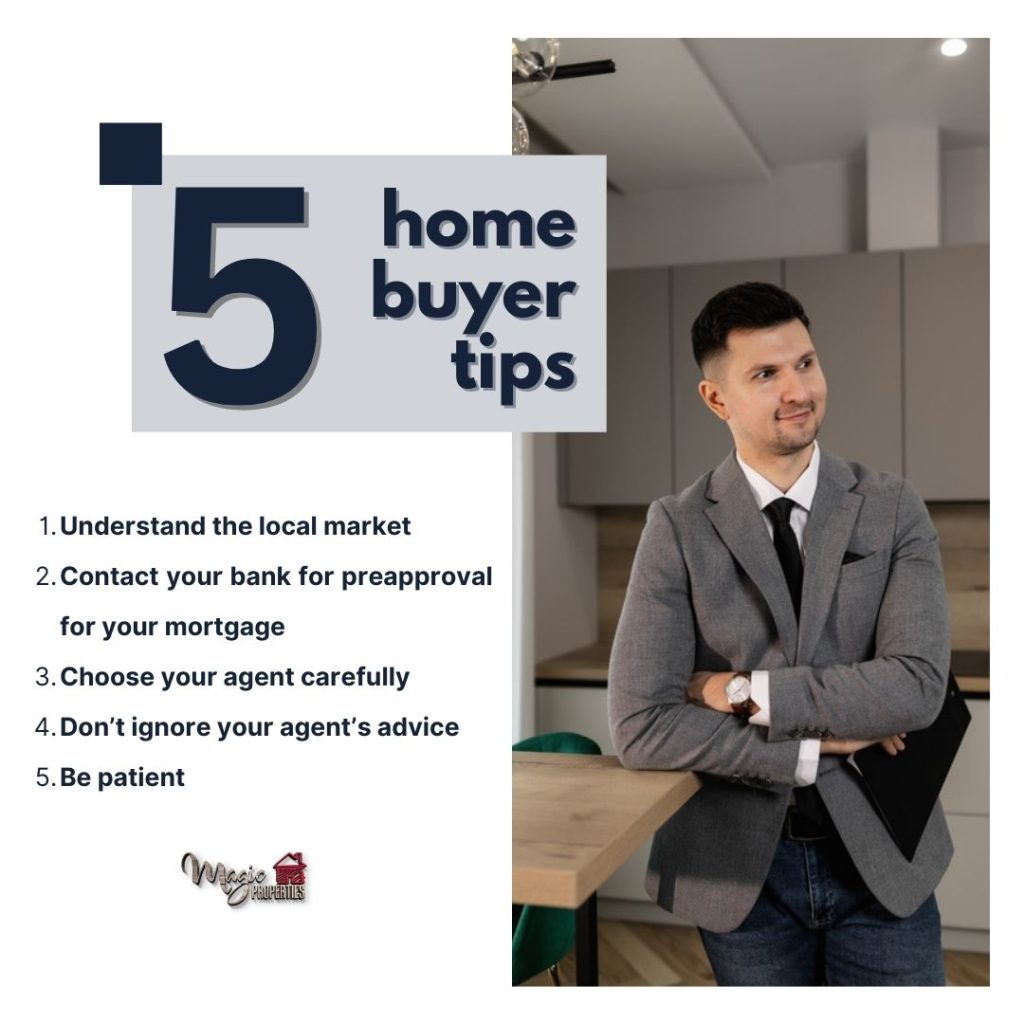 If you are searching for a home, there are many things that you have to consider before making a decision in order to feel confident in your choice. These FIVE HOME-BUYER TIPS will help you navigate through the process smoothly, find the best deal based on your budget, while also keeping some money in your pocket.
1.Understand the local market
First things first, find the area and neighborhood you intend to buy your home, search the web and find related property to what you are searching for and understand the market value of land, materials and maintenance of preferred property.
2.Contact your bank for a pre-approval of your mortgage
A mortgage pre-approval is a bank's offer to loan you a certain amount under various terms. By acquiring a pre-approval letter, you show sellers and agents that you're a serious buyer and can give you an edge over home shoppers who haven't taken this step yet. Also, it narrows your choices on property while making clear what you can afford to buy.
Once you are ready to start searching for your new home, apply for pre-approval. Your bank will pull your credit and review documents to verify your income, assets and debt. A good suggestion would be to apply for pre-approval from more than one lender to shop interest rates.
3.Choose your real estate agent carefully
A good realtor will search the market for homes that meet your preferences and will guide you through the whole closing process. It would be good to get agent referrals from recent home buyers. You can interview a few agents, and request references while also discussing their experience on helping first-time home buyers and how they plan to help you find a home.
4. Don't ignore your agent's advice
Since you will choose an agent that matches your opinions and choices, try to listen carefully to what they have to say. Your agent will have the experience of inspecting and evaluating property therefore they will know if your new home is hiding any issues or if the price you pay matches the actual value for the house. Trust them.
5. Be patient
Last, buying a new home is an important choice that will affect your whole life for at least fifteen to twenty years from now, therefore you have to make sure that your choice is the right one. We suggest that you don't rush on your decision. Try to be patient, discuss choices with the rest of the family, and move at your own pace.
We hope that with these five tips, we can make your experience of the home buying process smoother while providing you with some quick info on what you have to check before starting your search.